New Approach
Support & Consulting on ASH & AWR Data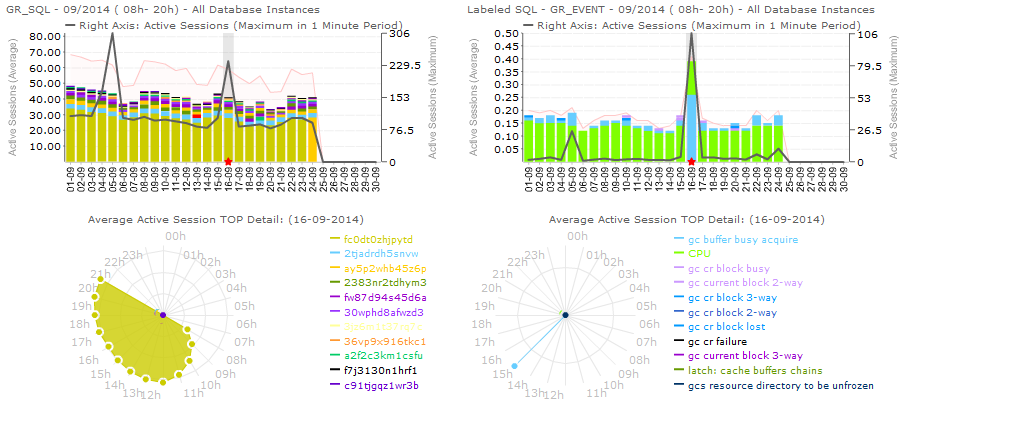 NUCLI Analytics is not just a standalone performance tool.
What happens with all other tools in the market where you do not know the meaning of a red light?
What happens when you are able to identify a problem but you hesitate to find out the best solution for it?
Do you receive ORACLE performance support for your applications when you have a problem?
How much time do you invest trying to open a service request and showing the expert all the details for your case?
NUCLI Analytics answers all these questions in a revolutionary way. It merges a performance tool with expert support & consulting services to your ORACLE Database infrastructure and the applications running on it. NUCLI Analytics is a complete software & service offering for ORACLE database performance tuning. You are not alone anymore! You will study the AWR data with Oracle database experts. You will be able to ask them how to solve problems and just investing the minimum amount of time attaching dynamic charts to your Service Requests. And you can do that solving application issues regarding ORACLE database platform.