Cloud Based
Performance tuning platform for mission critical systems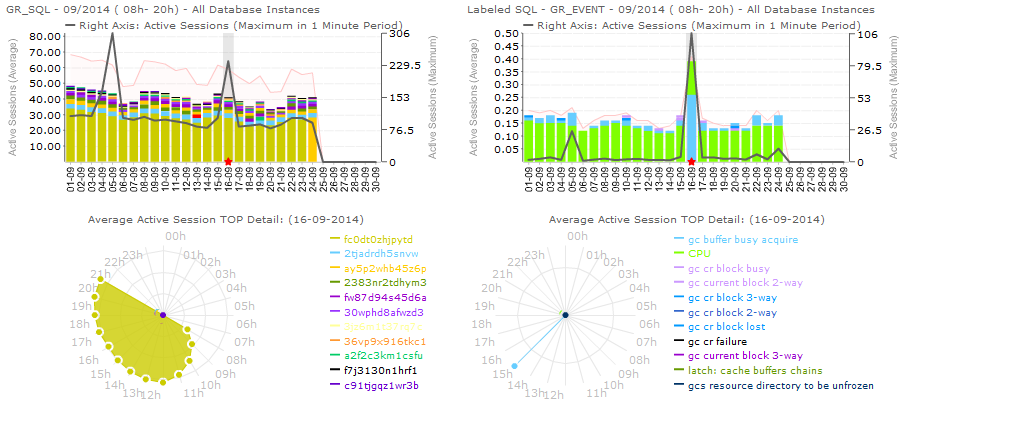 NUCLI Analytics is a new way for solving your Oracle Database performance problems. No other tool implements the performance tuning process the way NUCLI Analytics does.
Zero infrastructure investment. With NUCLI Analytics you won't have to invest in new infrastructure. The entire infrastructure needed for storing, backing up, running the Business Intelligence tools, analyzing and accessing the information is provided by NUCLI. You will save money in storage for your historical AWR data. AWR data, with a 15 minutes detail may grow your entire database and its backup needs quite a lot. Don't worry about that, this is done by NUCLI Analytics
With NUCLI Analytics you have unlimited storage for your AWR. Retain, not just the last days, weeks or month. Store AWR data for some years and be able to access and analyze the way some application performed in your database some years ago.
NUCLI Analytics guarantees high availability and no loss of data. The cloud platform takes care for giving you access to your data at anytime. You can easily upload just your statistical data to a secured cloud platform and concentrate your efforts in exploding the data with all the tools provided by NUCLI Analytics. With NUCLI Analytics Cloud Platform you will get continuous development for new features, helping you to improve your knowledge for your performance indicators
Uploading Process
Data Capture is made via AWR Dump: no intrusive scripts and Oracle guarantees LOPD policy (only export AWR data)
NUCLI has developed a specialized client webservice
AWR Dump is compressed and shipped via SSL Certificate to NUCLI Webservice
Data is loaded into NUCLI Database and just available via NUCLI Analytics web interface